Winery Rocca di Castagnoli
A trip into the history and into a world of flavours of wines is worth a visit at the winery Rocca di Castagnoli, situated near to Podere L'Aquila. The first cultivations of wine very likely go back to the Etruscan epoch while the historic origins of the fortress town Castagnoli go even back to about 940 AD. Throughout its eventful history, the Castagnoli had been in possession of divers families, such as the Orlandi, the Tempi or most recently the Ricasoli.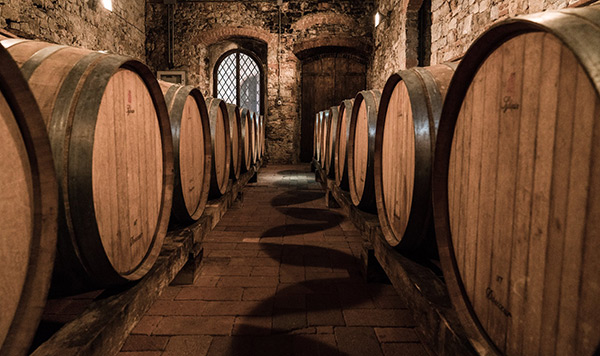 In 1981, Calogero Cali settled here, being the actual owner of Rocca di Castagnoli. The advocate fell quickly in love with the estate, the vineyards and the stunning landscape. He arranged extensive renovation actions for the Villa, as well as the castle and rearranged the wine production in a complete new manner. Today, the fortress being situated on a hill, proudly sits enthroned again on top of olive trees, vineyards and cypress avenues.
Photos:
On the 850-hectare big estate, mainly the Sangiovese grape is produced. From these grapes the precious Tuscan wine is pressed and can be tasted at Rocca di Castagnoli. The visitors are being received at an historic country house, where the tasty Tuscan cuisine also can be discovered, thanks to an excellent restaurant. A visit to Rocca di Castagnoli is highly recommendable. Besides the viticulture and history, there also is more to discover about for example the research of winemaking, which has a long tradition here.